Gisela M. Stutz
Dr. med. dent.

Disclaimer
Legal Disclaimer
Please read this declaration carefully and completely.
This legal disclaimer is an integral, non-negotiable part of the site www.giselastutz.ch, and cannot be separated from this website. The website www.giselastutz.ch is subject to Swiss law and the sole venue of jurisdiction is Richterswil. We reserve the right to vary the conditions in this disclaimer at any time. By opening this website you agree that you have understood and agree to the following terms.
On the website www.giselastutz.ch you will find information about Dr. Gisela Stutz's dental practice, descriptions of potential problems associated with oral health and treatments for these problems. The information contained in this site is general in nature and is not a substitute for professional health care. It is not meant to replace the advice of health care professionals. If you have health care needs, or want to obtain more complete health information, please see a dentist or other health care provider. The information on this website and on connected websites is for informational purposes only.
Using information from the website www.giselastutz.ch or from other websites connected to this website, is at your own risk. Despite all efforts, neither the author nor any other party can guarantee the completeness or accuracy of the information conveyed. Any liability (including negligence) through any use of the website or related sites, for direct, indirect and consequential damages is also excluded. We reserve the right to change (delete or add to) the contents of this website any time.
Some areas of our site may provide links to other external sites that we don't own, control or influence. We refer to sites that we think might be useful or of interest to you, but we are not responsible for the content or privacy practices used by other site owners. Sites connected with www.giselastutz.ch are not checked for accuracy and no responsibility is assumed for their content. Linking to web sites connected with www.giselastutz.ch is at your own risk.
Since the data transmission on the Internet is publicly accessible, e-mails can be accessed and manipulated by a third party. For this reason, we ask you to not include any confidential information when e-mailing us. The disclosure of information online is at your own risk. Please use your best judgment. If you have personal or confidential information to relay to us, please call our office number to make an appointment.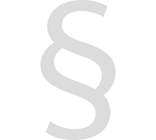 Requests for medical or insurance-related information will not be answered online. All personal data made available to us, will be dealt with in accordance with applicable laws and only used for the intended purpose.
Dr. med. dent.
Gisela Stutz AG
Schwyzerstrasse 5
8805 Richterswil
T 044 784 01 51
F 044 786 14 30